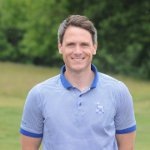 Barry Newman - PGA Head Professional
I qualified as a PGA golf professional in 2001. I love playing competitive golf and had some success in the BBO PGA region and won the BB&O PGA Championship in 2001. After I qualified I moved to London and focused my career on becoming a full time golf coach. I have been lucky enough to have worked alongside Scott Cranfield and Mitchell Spearman. Developing my understanding of the golf swing and learning how to get the best out of each individual golfer.
I returned to Newbury and Crookham in 2012. I really enjoy helping the members and complete beginners with their golf and also helping to grow the very popular junior section at N&C. I'm very passionate about coaching and love to see my pupils improving their scores, technique and overall enjoyment of the game.
---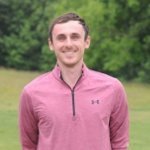 James Foster - Assistant PGA Professional
James Foster started playing at 9 years of age. He quickly became a key member of the BB&O amateur golf team which one the league in 2011. He won the club Championship at Newbury and Crookham an impressive 5 times.
He turned Pro at 21 and spent the first year of his career playing on the EuroPro and Jamega Pro tour circuits. On his first year with the PGA he won 2 pro-ams and finished 2nd on the BBO order of merit.
---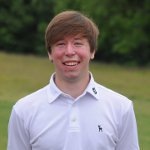 Sam Spencer-Ades - Assistant PGA Professional
Sam turned Professional in 2015, having been a Newbury & Crookham member since the age of 12 and his entire golfing life. Having joined the team in February 2017, Sam has been an active presence at the club having become heavily involved in coaching individual, group and roll-up lessons for all ages and abilities.
Sam really enjoys coaching alongside Barry during junior sessions while also having a keen interest in taking teams to Pro-Am events around the BB&O and South Region.
Sam also brings in a high level of knowledge and experience in advanced custom fitting, customer service and retail while also having worked at management level during his 6 years spell at his previous job.
---