Newbury and Crookham
Newbury & Crookham Golf Club provides the perfect venue for your golf. Whether you would like to be a member or simply wish to arrange a great golfing day out, we have a superb golf course presented in first class condition, and a welcome to match the standard of the course.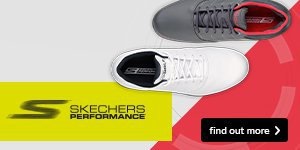 2018 footwear
Simply put, if the best players in the world are wearing a specific shoe then it's going to be offering them something that's enhancing their game, whether that's increased comfort or a more stable platform for generating power.